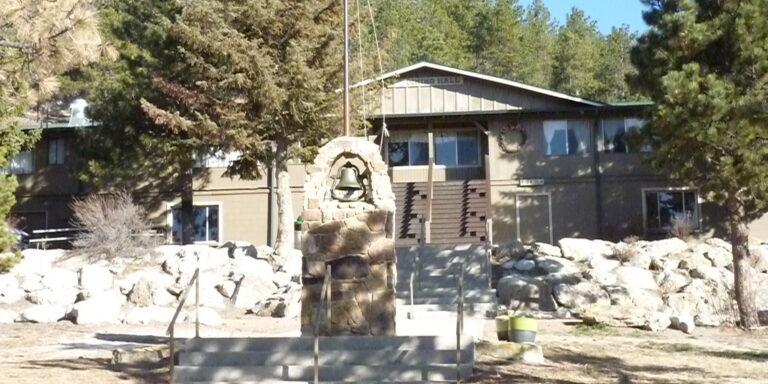 Arrangements for meals need to be made when lodging is reserved. No credit can be given for missed meals. At least two meals need to be provided by Ponderosa in a 24-hour period. Rates are listed per person.
(7:30 am)
Breakfast
(12:00 pm)
Lunch
(6:30 Fri)
(5:30 Sat-Thu)
Supper
Age 6 years-adults
$9.00
$10.00
$11.50
Age 3 to 5 years old
$7.00
$8.00
$9.50
2 years and under
no charge
no charge
no charge
No cooking or hot meals can be prepared in the dorms or cabins.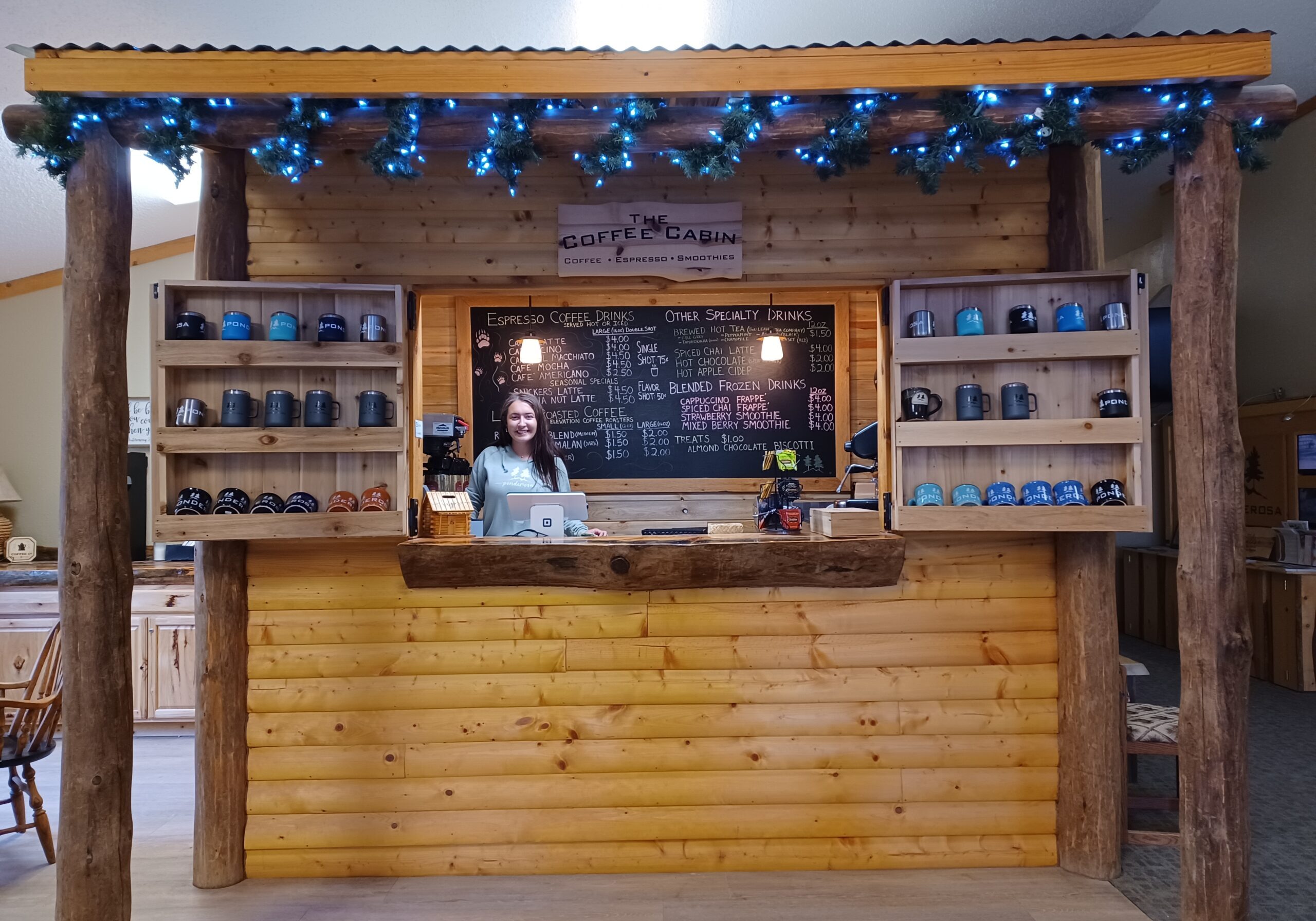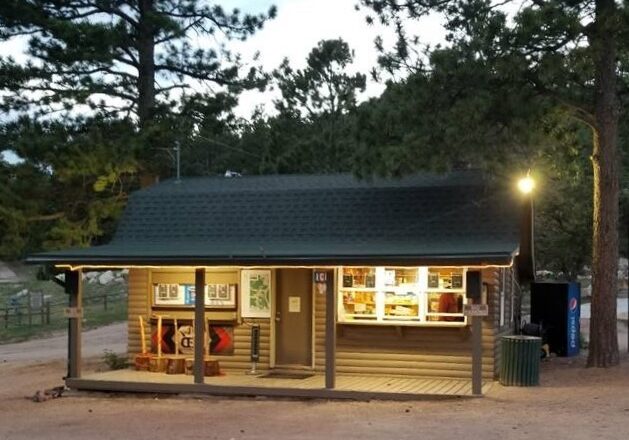 *Please reserve this option at the time of your booking
Generally open 6:45am to 9:00 am upon request; we offer a variety of teas, espressos, lattes, frozen blends, and delicious smoothies. From smooth black coffee to flavorful seasonal drinks, we can whip up most anything you crave!
We proudly brew locally roasted ELEVATED coffee
Pricing ranges from $1.50 to $4.50.
Please reserve this option when you book your reservations
GIFT SHOP
Take home a piece of Ponderosa! A smiling face will be ready to greet you while you shop for that special something to remind you of your time here at Ponderosa. We offer everything from T-shirts and hoodies to mugs and more! Prices range as low as $0.25 for our younger shoppers.
SNACK SHACK
A favorite hangout for most campers! Offering hot popcorn, nachos, funnel cakes, ice cream/frozen treats, chips, candy, various drinks, and most popular... ICEEs!