2021 Pastor & Worship Band
"Runks" Runkles, Pastor
NEW TO PONDEROSA: Runks has a passion for Christ and a passion for people.  A true evangelist at heart, he has a deep desire to preach the Good News of Jesus Christ to this crazy world we're living in. Runks passion for the Gospel, knowledge of the Word of God, and off the charts energy will inspire your students and adult to love Jesus, follow Jesus, and share Jesus!  He absolutely believes that the power of the Gospel is still the power of Gospel. However, Runks' message is not just about GETTING SAVED (trusting Christ), it's about BEING SAVED (finding your identity in Christ), LIVING SAVED (growing in relationship with Christ), and getting more people saved. etc. etc. etc. etc. ad infinitum
JESUS SAVES y'all!!  Nothing else matters!
Runks was a Youth Minister for 7 years and in 1998 began traveling the country sharing the Gospel to teenagers, college students, and adults. He holds a Master of Divinity from Southwestern Baptist Theological Seminary and resides in Levelland, Texas.  He and his amazing wife Joanna, have two awesome grown kids.
Welcome Back Jason Waller & Band: Michael, Wesley & Matt
Here's what our students & adults had to say from 2020:
"They took worship to a whole new level ...scripturally saturated and God-focused ...hearts that made God's character central ...humble spirit-lead band members who love Jesus and students!"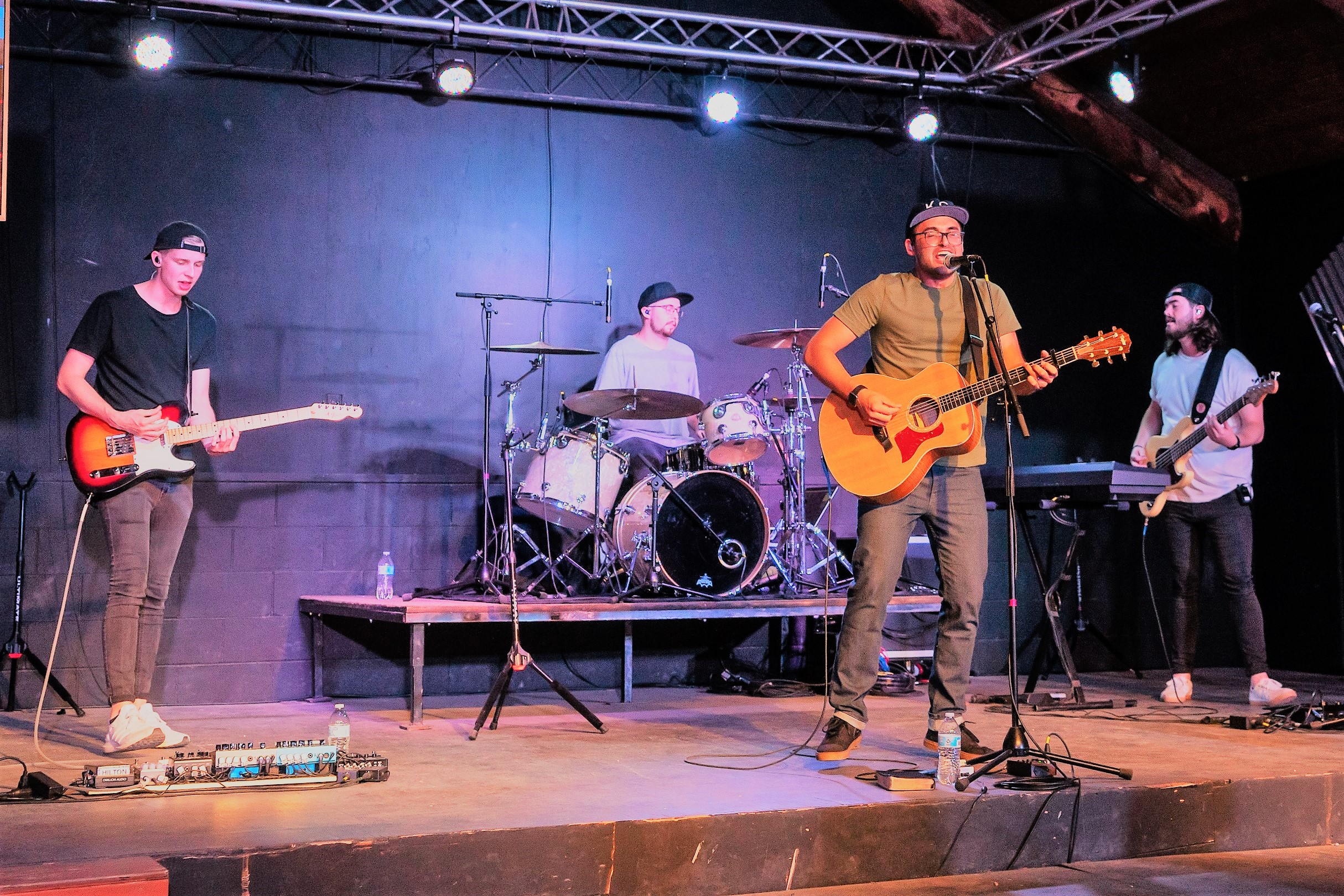 Music can be a powerful means to a glorious end: We want to see people transformed by the gospel, both those who have yet to believe in Jesus and those who already trust Him as Lord. I believe that the message of Christ crucified not only breaks down the walls of our sin and shame allowing us to love God and others, but rather it continually compels us to love God and others. That being said, everything in my life, including my music, exists to point people to that supreme truth.
---