PEAK AND SUMMIT GROUP REGISTRATION PAGE
This page is for the church group leader's use only. Parents please click here to complete online forms for your child to attend camp.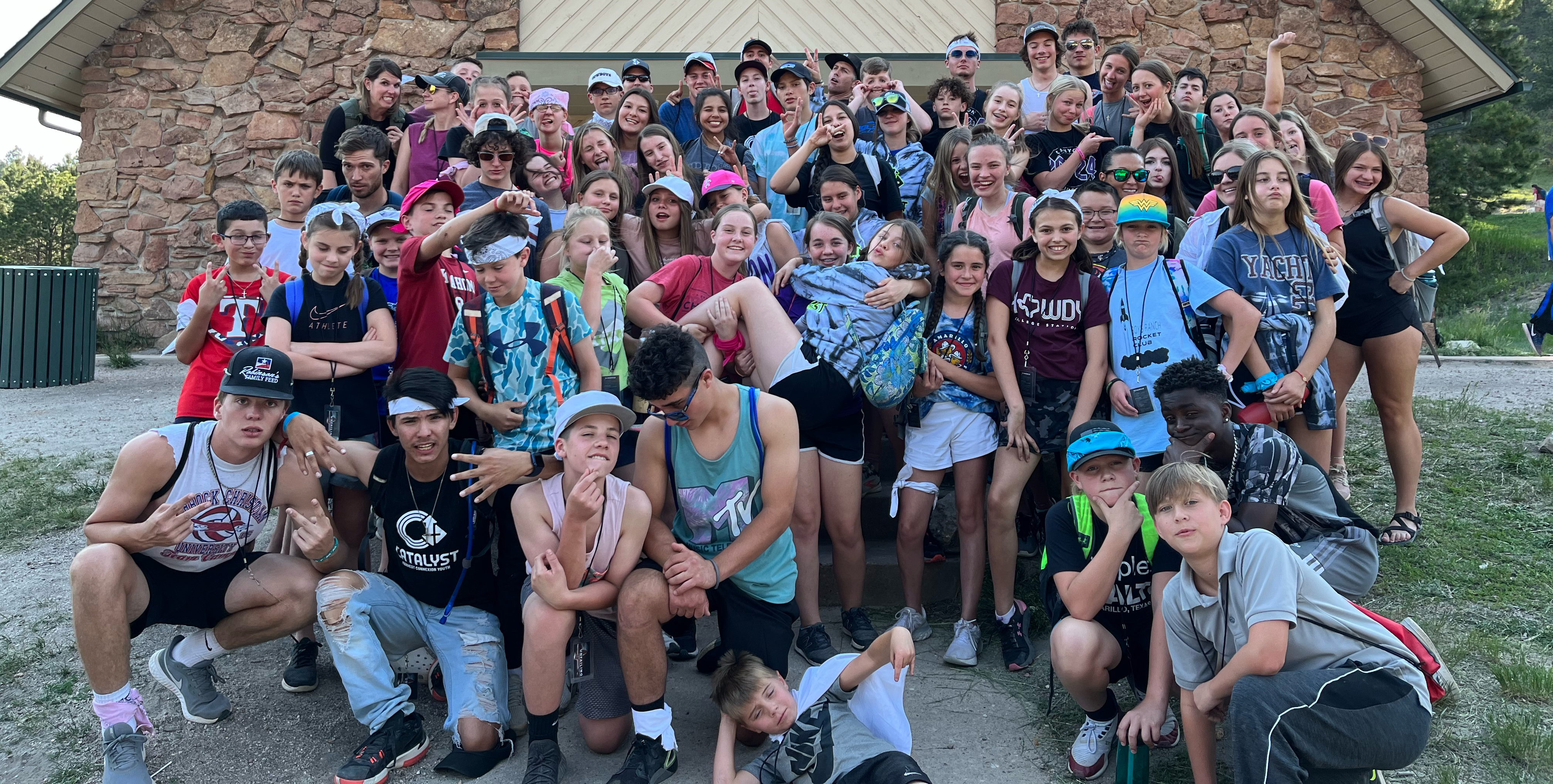 We are excited to have you back with us at camp! Remember a $50 per person (nonrefundable but transferable) deposit is due at the time of group registration. Only Credit Cards and Electronic Checks are accepted for deposits. There is a service fee of $1.80 per person for Credit Card use. Future payments will be mailed in to Ponderosa.
HERE'S HOW TO RESERVE SPOTS FOR YOUR GROUP
Watch the video.
Seriously, watch the video! 7 minutes of wisdom now can save you a few hours of frustration later :).
Click the link.
Using the link below, complete the form and pay your $50 person deposit to reserve your spots at camp.
Watch your inbox.
We will email your unique group code and link to invite your parents to complete the online forms for their kids to attend camp.
NEW REGISTRATION POLICY FOR 2023
To ensure every kid and student gets to go to camp, as well as, keep your camp costs low by better managing the loss of unused reservations, we have updated our registration policies. As always, we are committed to working with your group in addressing your planning challenges.
For information regarding upcoming SUMMIT or PEAK Camps please contact Rick Ackerman at rackerman@coloradobaptists.org or call 303-771-2480.