Note: Register your camper here after his/her Church Leader has registered. If he/she is interested in coming to camp but is not connected to a group, please let us help you find a local church!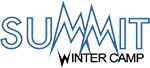 Students completing 6th thru 12th Grades
#1 January 11-13 – Wait List only
#2 January 18-20 – Wait List Only (Martin Luther King, Jr. Holiday)
CAMP PASTOR: Shane Pruitt
WORSHIP BAND: "More Than This"

Kids completing 4th thru 6th Grades
February 1-3
Watch for more information, coming soon!
Students completing 6th thru 12th Grades
Week #1: June 17-21 (schedule as usual)
Week #2: July 15-19 (NEW SPLIT TRACK for middle & high school)
COST: $300
THEME: "SUIT UP" – Ephesians 6
CAMP PASTOR: Eddie Briery
WORSHIP BAND: "More Than This"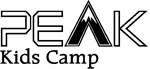 Preteen completing 3rd thru 6th Grades
Session #1: June 23-26
Session #2: June 26-29
COST: $235
THEME: "THE JOURNEY"
CAMP PASTOR: Kolby King
WORSHIP BAND: "Summit Collective"